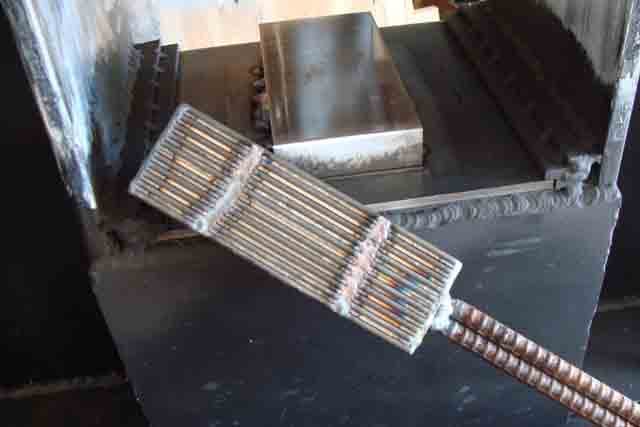 Initial billet of 1080 and 15N20 tack welded in preparation for full weld.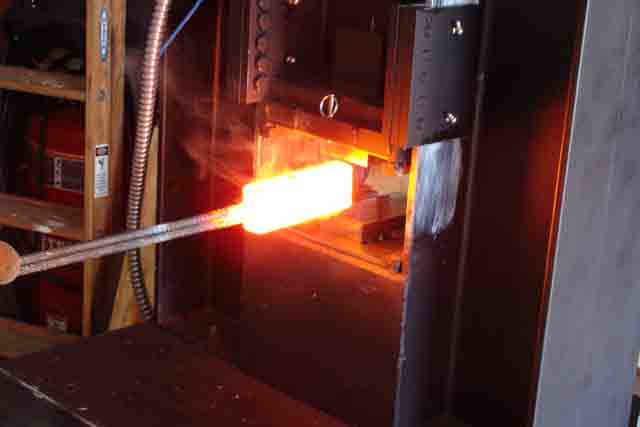 Welding billet.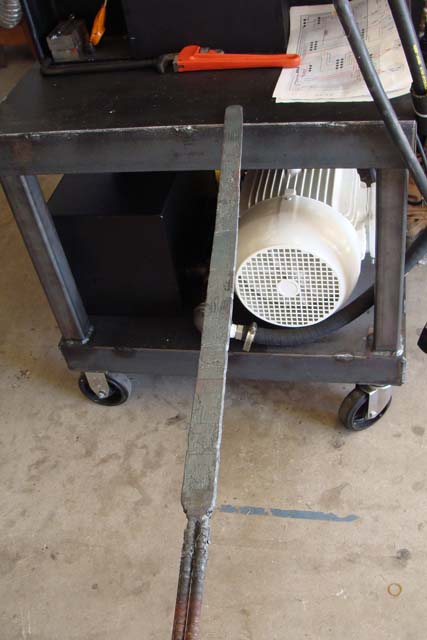 Billet drawn out. Ready to cut and stack.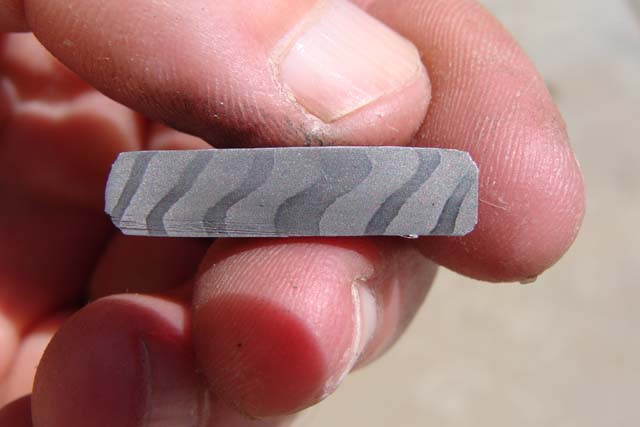 Quick etch to check pattern before stacking.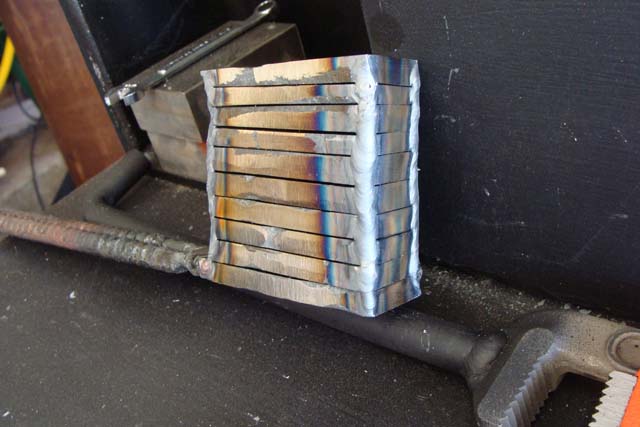 Cut, stacked and tacked. Ready to reweld and draw again.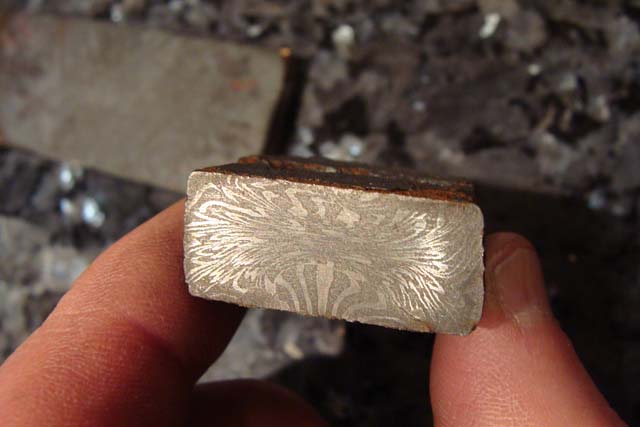 Pattern after restacked and welded.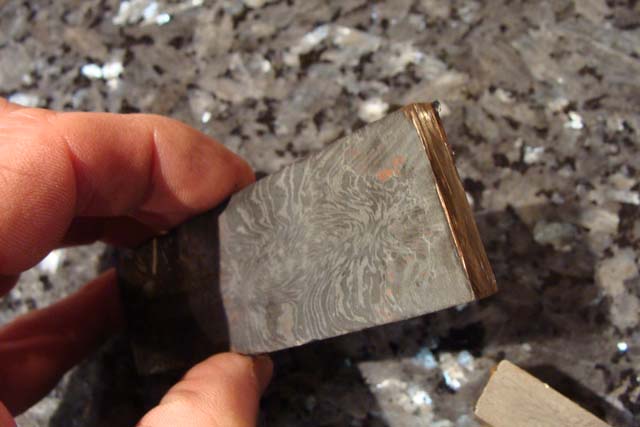 Final billet before forging into knife.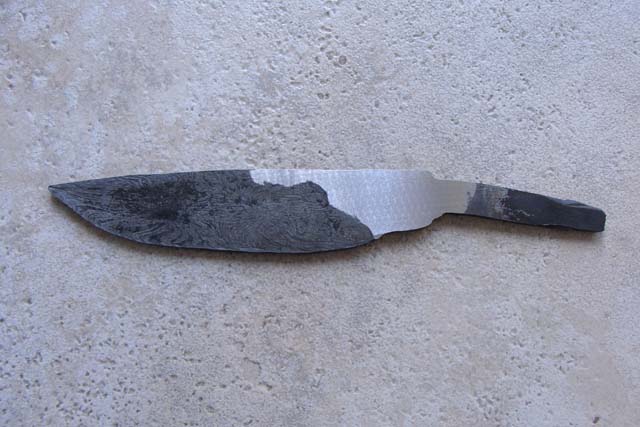 Knife forged and flats made parallel on surface grinder.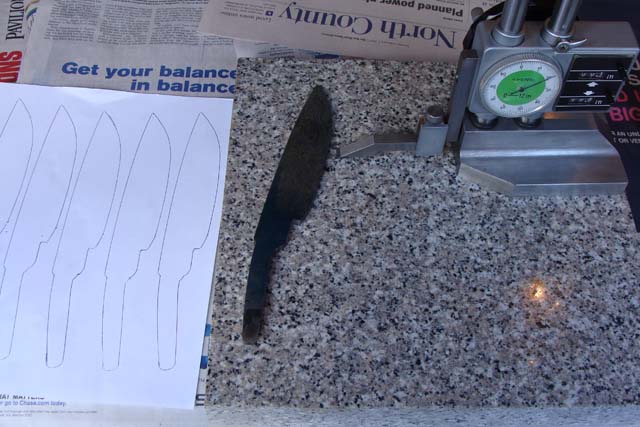 Blade profiled based on intended design. Center line scribed prior to rough grind.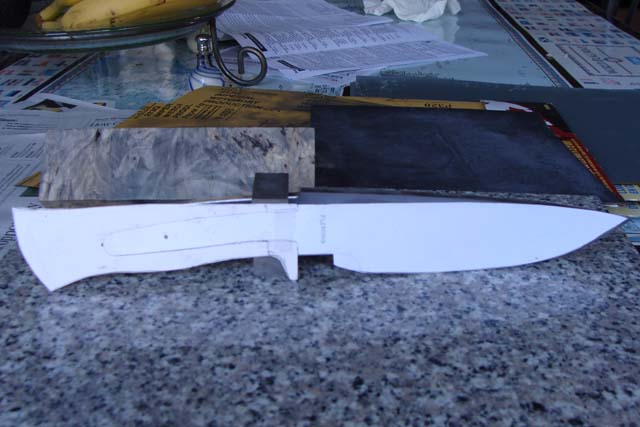 Intended handle pattern aling with stablized block of buckeye burl.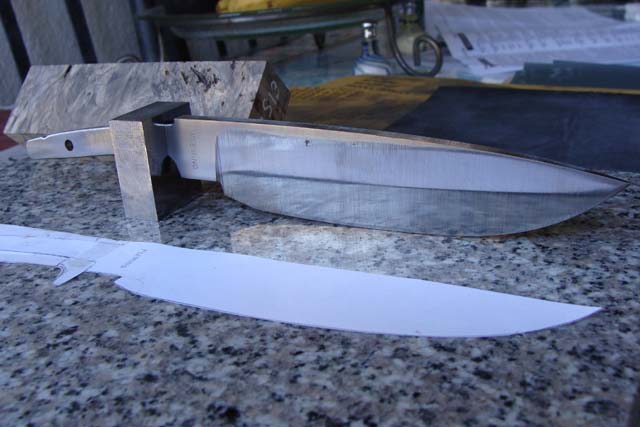 Rough grind complete prior to heat treat.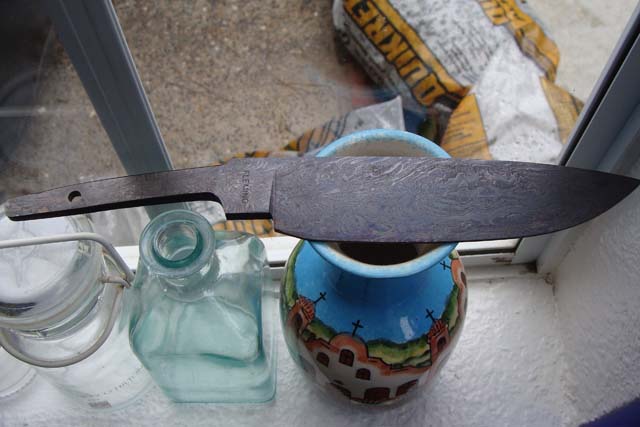 Heat treat and temper complete.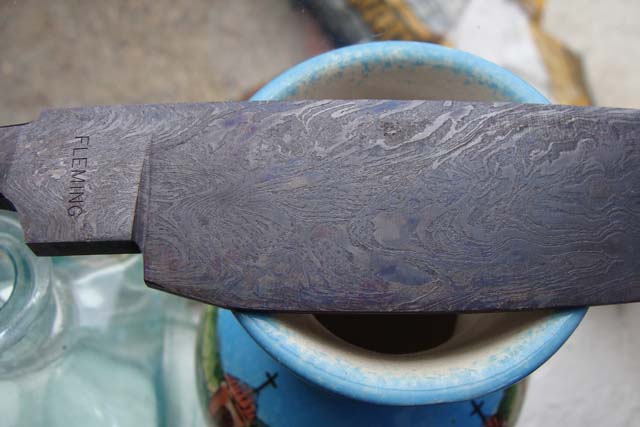 Post heat treat close up.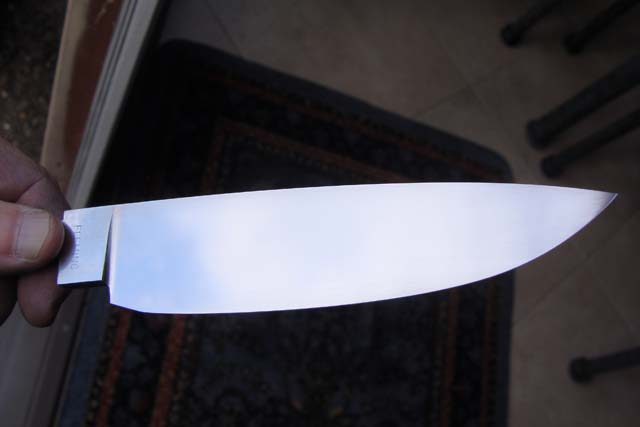 Finish grind complete and hand sanded to 2000 grit prior to etch.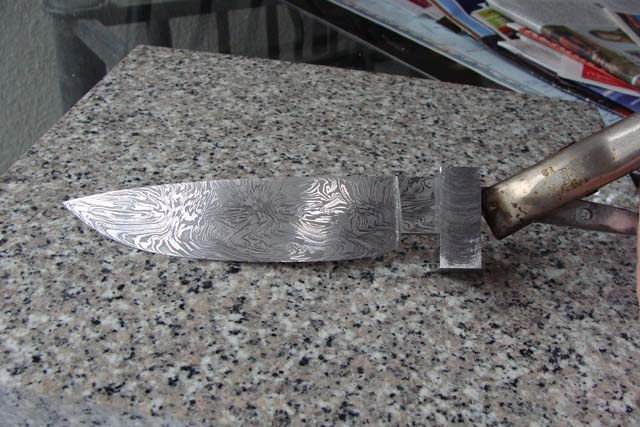 Etch complete.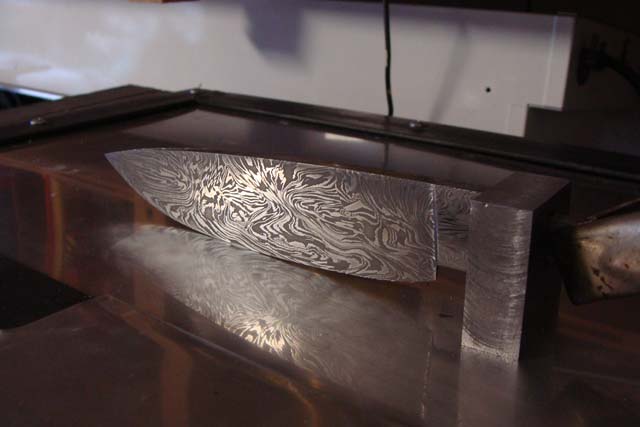 Another etch picture.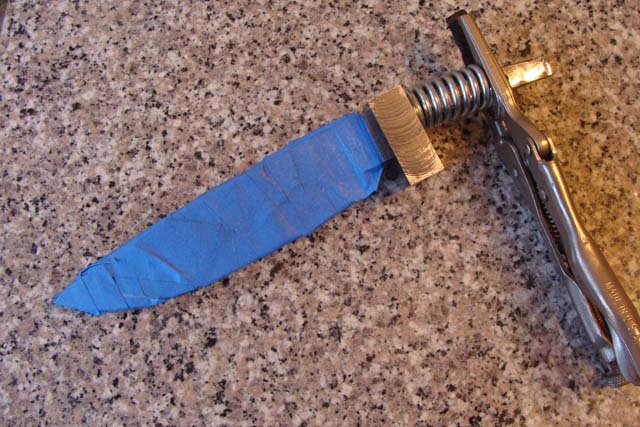 Guard in place.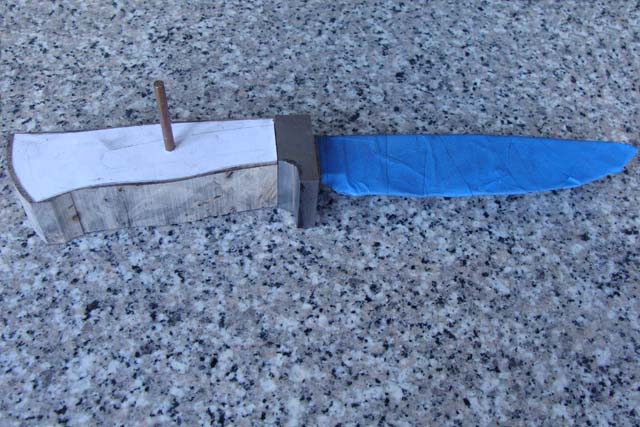 Handle material dry fit. This is a cool looking piece of buckeye burl.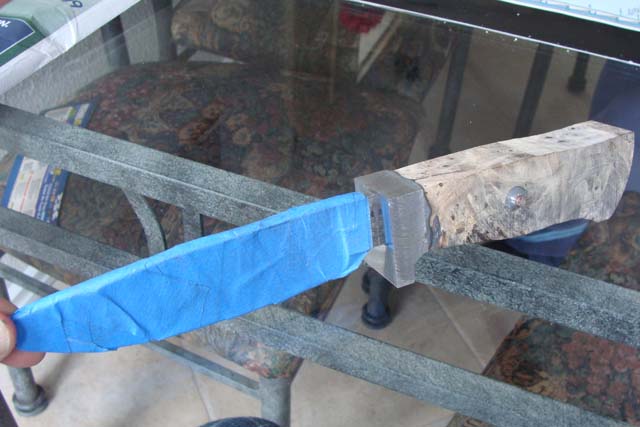 Glued up. Now time to shape handle...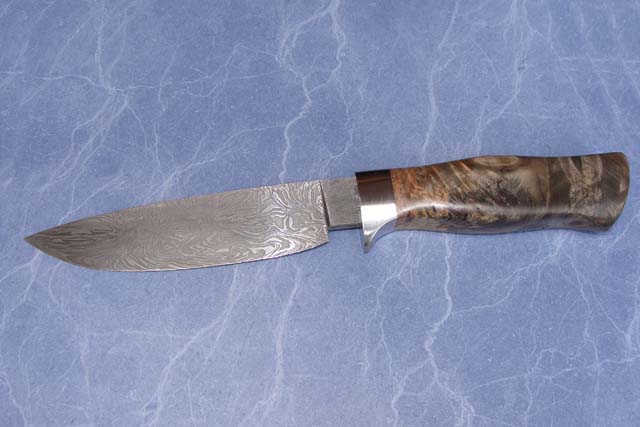 Knife done. Really happy with the knife but not happy with the pictures.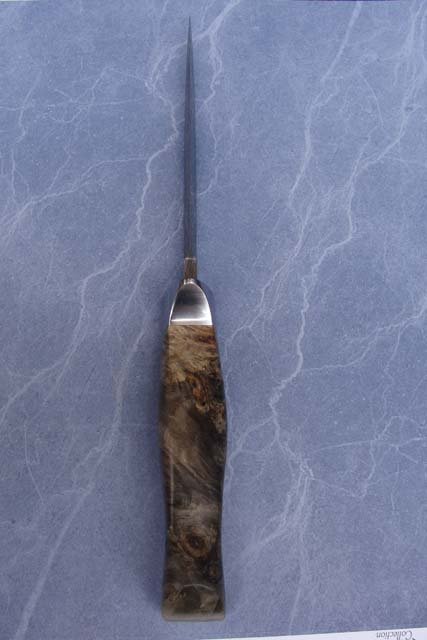 Looking at bottom of knife.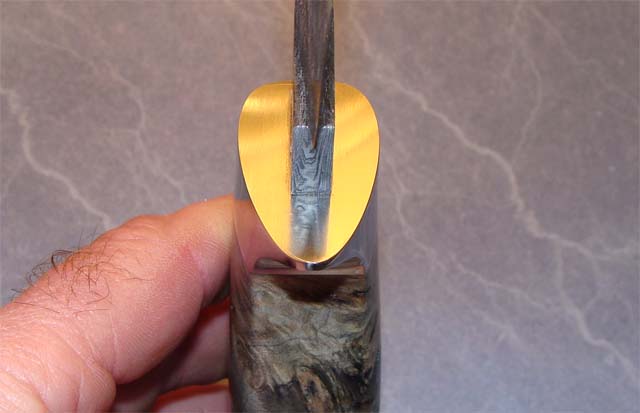 In front of guard. To bad I did not hold knife more parallel to camera...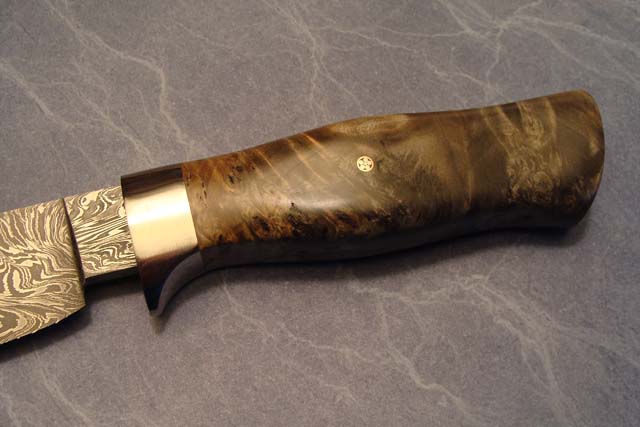 Close up of handle.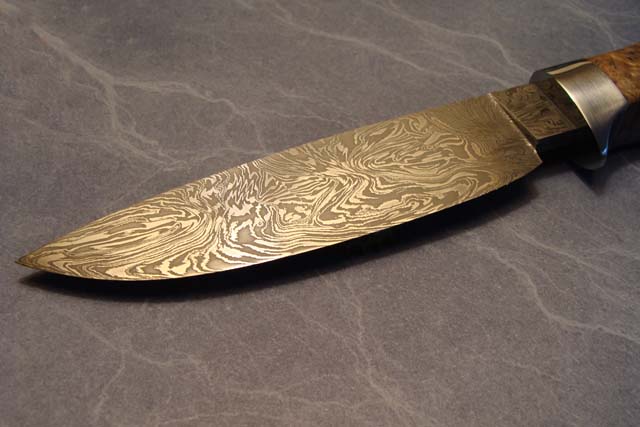 Good look at blade.